Finding a local, quality roofing company can be very difficult. At Top Gun we focus on proper installation and ensuring you are dry. We offer a variety of roofing and exterior services to help you with storm and hail damage or home improvements. These services include, but not limited to Roofing, Gutters, Doors & Windows, Siding, Decks, Pergolas and Painting. We also offer some specialty exterior work. Call us today at (719) 572-5130 to find out more. There is no job too big or small!
Roof Inspection
Most people assume their roof is well made, properly installed, and can withstand mother nature's wrath. In reality, roofs are quite vulnerable. A roof that is flawed in any manner has the potential to put you and your loved ones in harm's way. Furthermore, roof damage can result in costly repairs or even a full roof replacement that decimates your finances. The solution is to be proactive with an annual professional roof inspection. If you think you have a problem or just not sure, then give us a call and reap some of the benefits below:
A Professional Roof Inspection avoids Costly Problems
A Thorough Inspection Is Necessary at Least Once Per Year
Legitimate Roofers Won't Charge for a Roof Inspection
Top Gun makes Insurance Claims Easier
If nothing else, you get "Peace of Mind"
Not sure if your roof has damage, give us a call today at (719) 572-5130 or email us at info@topgun-inc.com for a free roof inspection and to have a "Peace of Mind".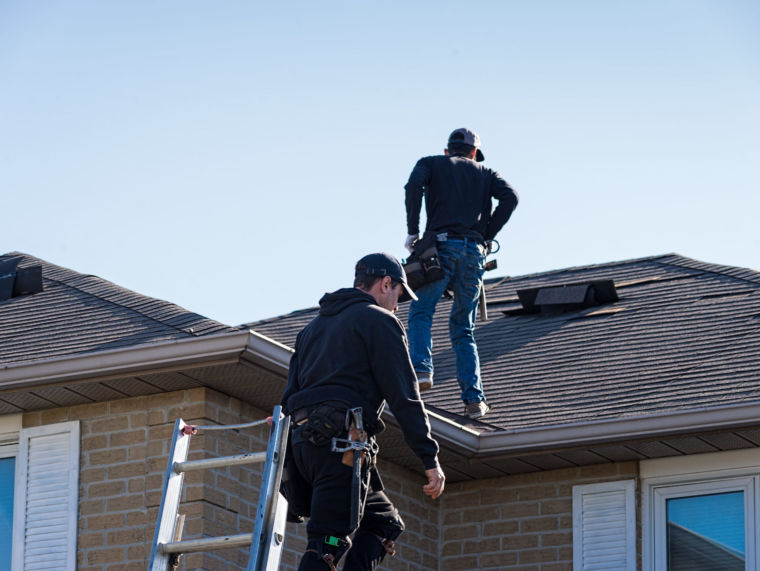 Roof Replacement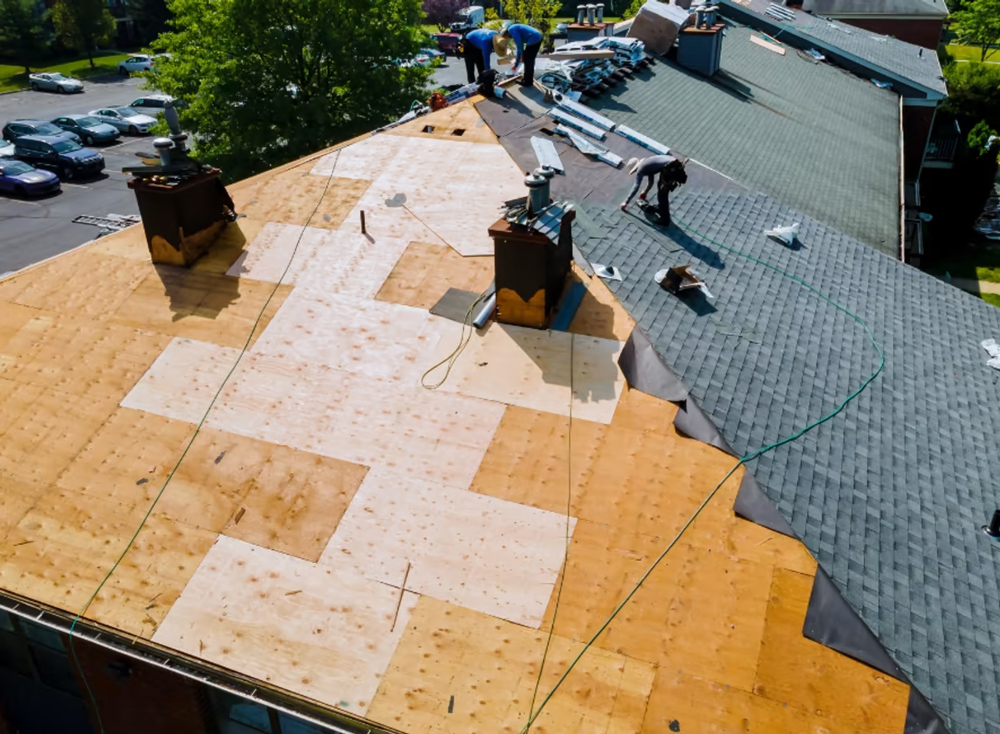 Not sure if you need a new roof? Call us at (719) 572-5130 or email us at info@topgun-inc.com and we can help you determine if its the right time for a new roof. Many home owners either wait too long which can end up costing a lot of money. The main reasons most homeowners replace their roof is:
Repairing from storm damage such as high winds, hail or poor quality.
Increase the home value
Replace a worn roof (usually more than 20 years)
Completing a major remodel
What ever the case, trust Top Gun, the local roof experts, to install your roofing system. We have experienced professionals that will provide you a high quality system that relieves the stress if your roof is capable of protecting your home. From the roofing installation to the cleanup, we have you covered. We also have options for an extended warranty and upgrades that reduce your insurance premiums.
Give us a call at (719) 572-5130 or fill out our contact us form for a replacement quote today. We proudly served our country and are proud to be a VOSB.
Roof Repair
Need roof repair? Our quality of work is well known throughout the Colorado Springs area. We are a long time trusted leader in delivering the best roofing products and professional installation. We are the local roofing company that you can depend on with the highest integrity and honest service.
Our vast experience involves many different roofing systems which includes,
Tile Roofing
Asphalt Shingles – Dimensional and designer
Large Commercial Buildings – EPDM, flat roof and Metal roofs
Cedar hand split shake and cedar shingles
Standing seam metal roofing
Single ply flat roofing systems
Natural slate and synthetic slate type roofing products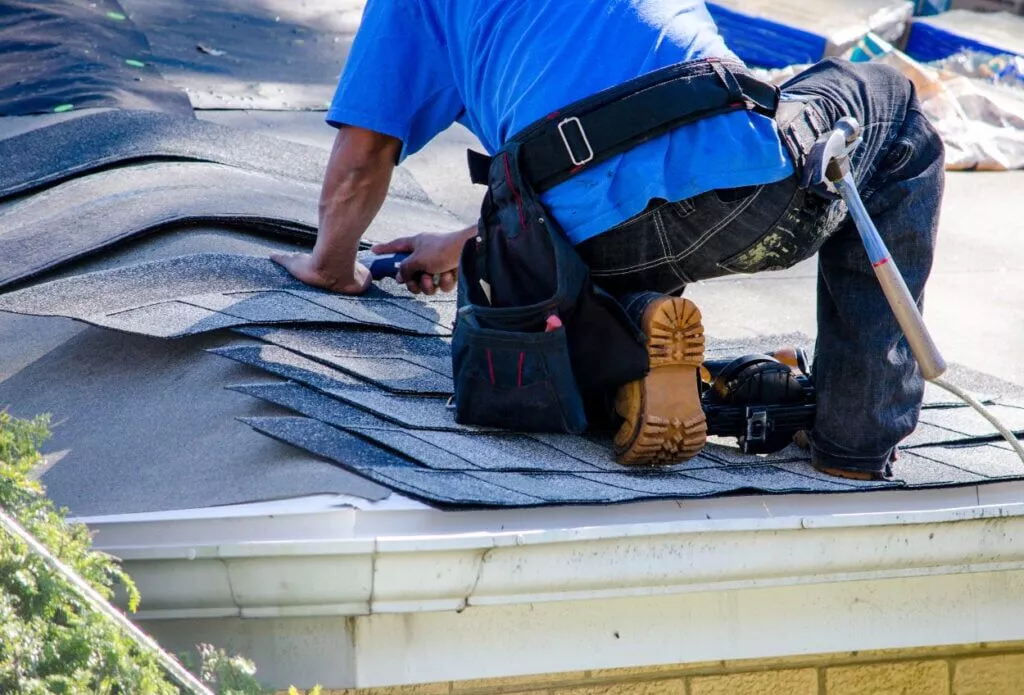 Gutters & Siding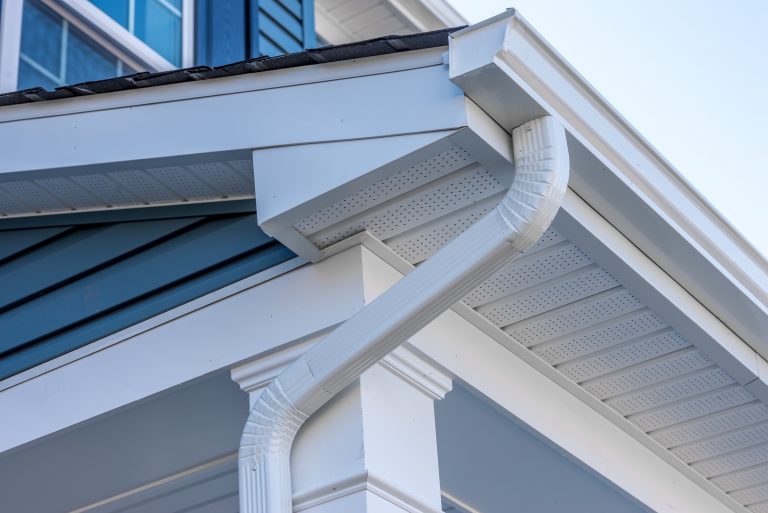 Like any home improvement project, deciding to install rain gutters or replace dilapidated siding is an investment. However, it can definitely be worth your money as it proves to be a necessary asset on rainy days. Having functional Gutters and Siding is necessary to prevent further issues that would increase costs in the long run. Here are some reasons why investing in rain gutters and new siding is a project you shouldn't pass up.
Keep you dry
Avoid Basement Flooding
Create a neater look
Prevent decay and guard against mold
Eliminate insects
Protect Landscaping
Doors & Windows
Top Gun is the name you can count on when you are looking to replace doors and windows in the Colorado Springs greater area. Weather you are in a bind or just looking to reduce your energy costs, we are here to serve you.
Old windows and doors are the worst culprits because they have low insulation efficiency and often permit drafts to enter the home. The good news is that windows and doors have advanced considerable over the past few years. If fact, todays windows and doors can be four times more efficient that those manufactured 10 – 15 years ago.
We offer a variety of types, designs and colors for windows and doors which can drastically increase the aesthetic appearance and efficiency. Today's produces can significantly reduce the maintenance and increase your security against potential intruders. The major advantages of replacing old doors and windows are:
Lower energy bills
Reduce Noise
Reduce Fading
Control the amount of light, view and privacy
Get a new look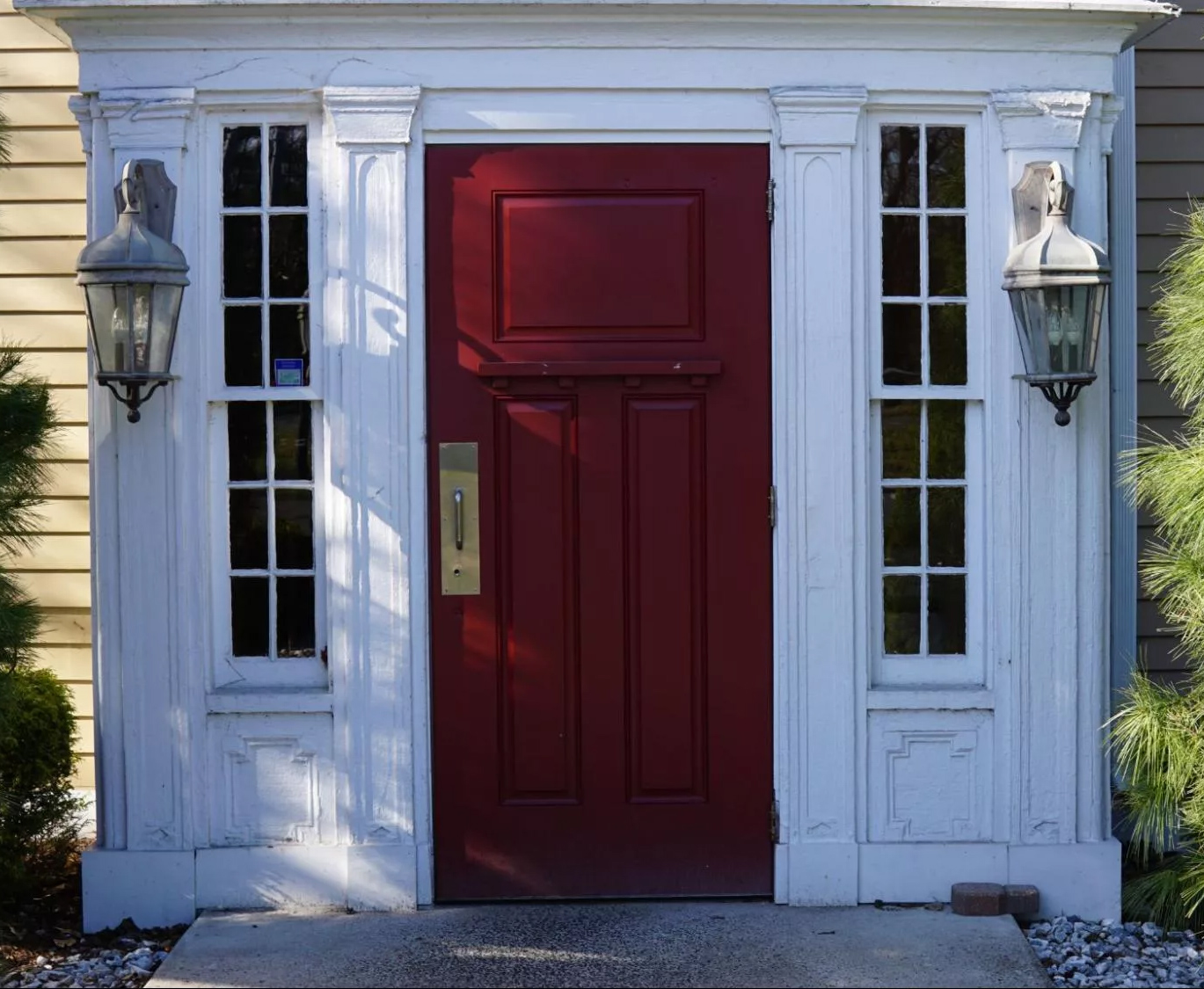 Decks & Pergolas
Decks and Pergolas increase the luxury of an outdoor living space and add value to your home. Weather it is for relaxing with a frosty beverage or the need to provide shade, Top Gun can design the right feature for you. The Colorado environment takes a toll on these hardscapes so using the correct product is very important to have a lasting effect that will allow you to enjoy a sunny day, entertaining friends and family or having a place to boast about the past or dream about the future. Top Gun is a trusted general contractor with Pikes Peak Regional Building Department and will take care of all the red tape in getting your plan approved.